The Aerostream Travel Retailing Platform was built to help airlines transition to a modern digital retailing model while getting the most out of existing legacy systems. With multi-product basket capabilities, multi-channel retailing and simplified integrations, Aerostream enables your airline to create a cohesive and convenient experience for passengers while boosting revenue and brand stickiness.
EXPERIENCE
Deliver a unified journey for your passengers by managing the entire travel experience. Say goodbye to disjointed processes and hello to Aerostream's streamlined, passenger-centric experience.
LOYALTY
Your loyalty members want a booking experience that makes sense, whether using their points or miles, cash or a combination of both. Aerostream helps you enhance the loyalty experience that you deliver to your passengers.
CONVENIENCE
Offer your passengers everything they need to enhance their journey and make finding and purchasing travel products and services as simple and easy as possible.
REVENUES
Unlock new revenue opportunities with Aerostream's flexible approach to ancillaries, new service offerings and support for your airline retailing strategies.
Aerostream is a modular and adaptable retailing platform specifically designed for your unique needs as an airline. Built on NDC and ONE Order concepts, Aerostream's Offer and Order Management solution empowers you to support the end-to-end customer journey and embrace the very best of e-commerce retailing practices.

Aerostream helps you create a modern, flexible and customizable retailing model and deliver connected experiences for your customers. In the process, it drives revenue and bottom-line growth.
A new way of booking: The Aerostream platform incorporates intuitive features that legacy airline technology can't support, including a shopping basket that holds several different kinds of products (like a hotel reservation and a rental car booking), allowing your passengers to purchase and manage their entire trip in one place.

Unified and personalized experience: Aerostream helps you explore new paths to personalization, presenting the right offer to the right passenger at the right time. We help you sell more of the products your passengers want in a way that makes sense to them and prioritizes their convenience and overall experience.

Innovation at your fingertips: With Aerostream, your airline can expand revenue opportunities and reduce distribution costs without disrupting your existing technology infrastructure. Our modular platform is meant to innovate while preserving continuity and to grow with you through a phased approach that ensures scalability.
Improve your passengers' booking experience with more intuitive processes
Implement NDC and ONE Order concepts and accelerate your transition to modern airline retailing
Grow your ancillary revenues through more effective ancillary management
Reduce the cost and complexity of your distribution and transaction management
A solution designed to accelerate digital transformation and built to grow with you, the Aerostream platform consists of several integrated modules.
Offers That Drive Conversion
Effective airline retailing starts with the offer. Aerostream's Offer Management module compiles flight and ancillary offers from multiple sources and delivers a consolidated, NDC-compliant offer with rich content targeted to travelers.
• Persistent offers improve customer experience and improve business intelligence
• Protocol-agnostic, works with any PSS
• Compatible for all NDC versions
• Implements optimizations such as caching to ensure rapid response times
• Can be deployed in a horizontally scalable architecture
Creating an Intuitive, Connected Passenger Experience
If modern airline retailing starts with the offer, order management is where the magic happens. Aerostream's Multi-Product Order Management allows your airline to sell ancillaries together with flights, improving your passengers' booking process and helping you drive revenue through a streamlined shopping experience.
• Include flight and non-flight products in one single order ID, allowing for seamless purchase tracking and itinerary management
• ONE Order ready
• Centralize and homogenize orders
• API-agnostic
• Support the long-sell creation of orders
• Allow the independent creation of offers
• Full ability to connect offer to order
• Backward compatible with existing systems to ensure business continuity
Manage the Products and Services Your Passengers Want
Developing new revenue streams requires tapping into the right ancillary providers and positioning those products to maximize conversions. Aerostream's Ancillaries Management module advances the merchandising of non-air ancillary products and service distribution for all items offered for sale directly by your airline, including those fulfilled by a third party.
• Rules-based filtering – show only the ancillaries you want to show to individual travelers or segments
• Configure ancillaries on offer based on the countries and regions where shopping is allowed
• Supports rich content from ancillary vendors in line with NDC standards
Give Your Teams the Resources They Need to Sell
The Aerostream Customer Support Portal provides a white-label tool for airline support staff and loyalty program customer support agents to assist customers with booking or modifying reservations.
• Multi-product retailing provides flexibility for agents
• Single customer ID for greater efficiency and better customer service
• Business rules can be configured for your brand
Modern Platform Administration for Modern Airline Retailing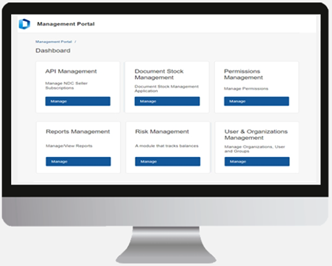 The Aerostream Management Portal is an easy-to-use tool that you can use to configure business rules, define user access, view performance and manage reporting and analytics.
• Manage API subscriptions
• Define user groups, role-setting and permissions
• View and manage performance reports
• Manage document stock (ticket and EMD ranges, notification and recycling periods)
• Set business rules for ancillaries
Ready to create a more connected, convenient and profitable travel experience with Aerostream?
Book a demo here to see Aerostream in action.
JOIN THE DISTRIBUTION REVOLUTION
JR Technologies is the partner who stands by you as we build your airline of tomorrow together.